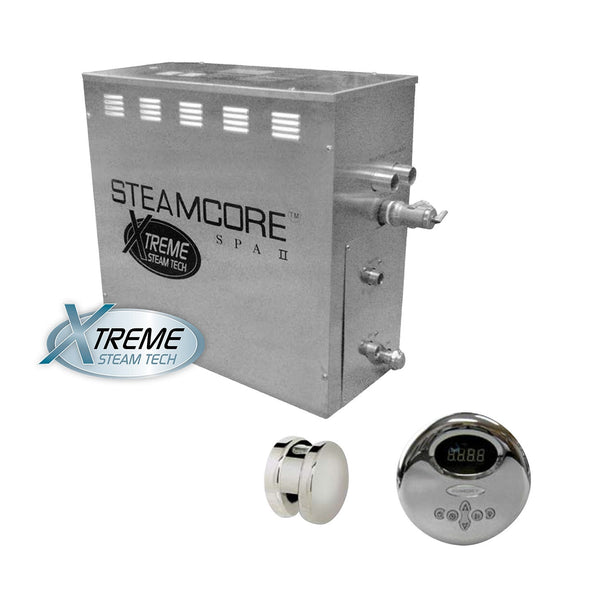 SPA II Series Standard Package SSII
Regular price
$2,950.00
Sale price
$2,549.00
---
SSII control is for "in-shower" use only.
Timer, temperature, moodlight control and pause feature. 
Low voltage operation. 
The Spa II's durable, high-quality design ensures long-lasting performance and our high-quality components assure a high level of reliability for many years of use.
Features:
Stainless steel boiler tank
Industrial stainless heating elements
Factory installed automatic flush
Spa II steam heads with aroma oil reservoir
Steam room temperature sensor
Stainless steel exterior body
Serviceable heating elements
Super quiet operation and fresh water after every use
3 level water sensing operation of boiler tank
State-of-the-art electronic steamer operations circuit board
Limited life-time warranty
Compact design and minimal water usage for steam
ASME pressure release valve
Brass intake and drain valves
Extreme quick and continuous steam
Standard chrome finish on control and steam head(s)*
Standard round control (available in square as well – please call us at 519-880-9600 for this option)
Dimensions:
3KW to 4.5KW – 15.5"L X 10"H X 5"D
6KW to 9KW – 18.5"L X 13.5"H X 6.5"D
10.5KW to 18KW – 20"L X 15.5"H X 8.5"D
* Sizes under 9kW come with one steam head; sizes 10.5kW and above come with two steam heads.
Please click here for SPA II Series Specification Chart.