At Cedarland Lumber & Sauna Co. Ltd, we are a small business that strives to provide our customers with excellent quality products and services. In a world that has become a fast paced society, our products are focused on bringing back that time for rest and relaxation, whether it be sitting outside on your deck with family and friends, relaxing under the shade of a pergola, or sitting in a hot sauna, these are the moments that focus on quality of life and wellness.
We also recognize the importance of eco-friendly products and the preservation of our environment, and although we sell mainly wood products, we truly understand that it is a renewable resource that is managed extremely well by the Forestry Industry. Thanks to the "tree-huggers" the Forestry Industry has become a science in itself, forest management has become a priority in preservation of natural habitats, and ultimately re-forestation and planting of new trees is of utmost importance to the industry itself. Unlike plastics and composite products which are harmful to the earth's atmosphere, wood is a renewable resource and we purchase through suppliers that are committed to keeping our forests growing for centuries to come.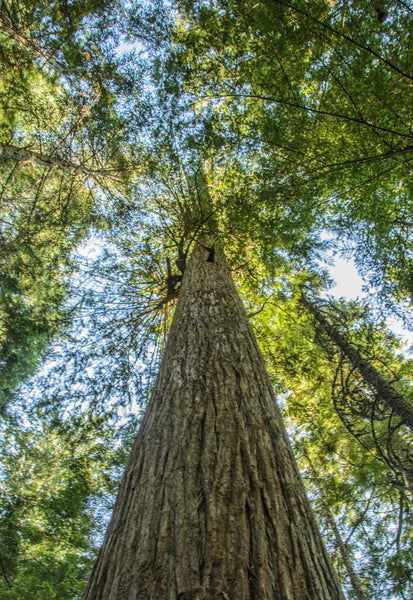 Why Use Western Red Cedar In Saunas?
Western Red Cedar has been used in saunas throughout Canada and the United States for decades. Available in Clear Kiln Dried, means the wood is 95% free of knots, is the best choice for saunas. Knots will typically get very hot to the touch, and can crack and break loose which then allows for heat loss from the sauna. That said, clear kiln dried tongue and groove cedar is ideal to be installed in a sauna environment.
Western Red Cedar is also known as a "soft wood". The advantage of this is that it can absorb both heat and moisture very easily, and then allows it to escape very easily as well. This means that the wood doesn't get nearly as hot to the touch, which is much more comfortable for the sauna bather. This also reduces the amount of moisture that will escape into the home, which is really no concern at all as not much moisture is created in a typical sauna session.
Cedar also has a pleasant aroma, and has many different colours in the wood, from light colours, to some pinkish red tones, to some dark chocolate brown tones. Ultimately, it is a very beautiful wood, pleasing to the eye, and makes it ideal for use in a sauna. Well known for its resistance to decay and rot, means it will last for many years to come
For more information on materials, sizes, product specifications, delivery and more feel free to contact us at (519) 880-9600 or toll free at 1 866-502-3327