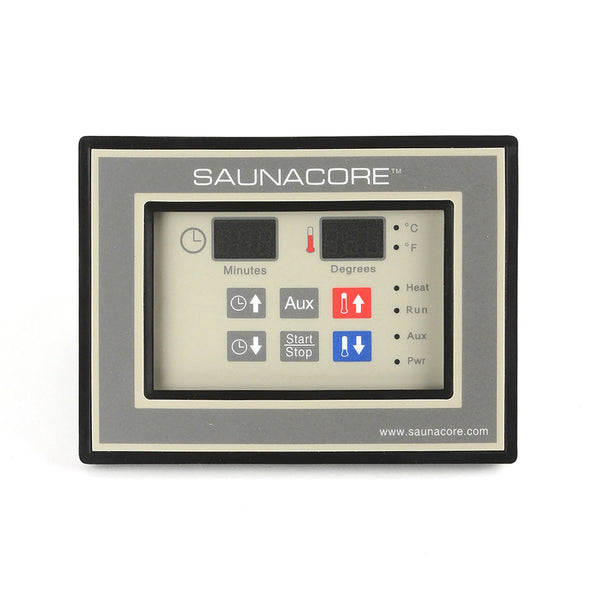 Saunacore Mercuri Digital Control
Regular price
$650.00
Sale price
$550.00
---
Compact, energy efficient electronic Sauna controller.
Precise time and temperature read-out and control.
Controller automatically stores last used setup data for next time use.
Convenient, independent one from another three users presets allowing immediate start-up with parameters set differently for each one.
Can be configured for both 120VAC or 240VAC operation.
Two independent, clear and bright displays for time and temperature.
Easily configurable between Celsius or Fahrenheit readouts.
Series of self-diagnostics and alarms for extended safety.
Auto- detects temperature sensor failure, prevents sauna operation in over temperature condition.
Fits standard 3-gang electrical box.
Additional Aux output able to control device of your choosing, let it be radio, lights, fan, or any other device with current rating below 10A 120VAC.
Mercuri control must be installed outside of the sauna room, into a 3 gang masonry electrical box. When the magnetic contactor is used, it also must be installed into an appropriate metal electrical enclosure box outside the sauna.